Splash Print Lamp Shade
Splash Print Lamp Shade Medium
Product Information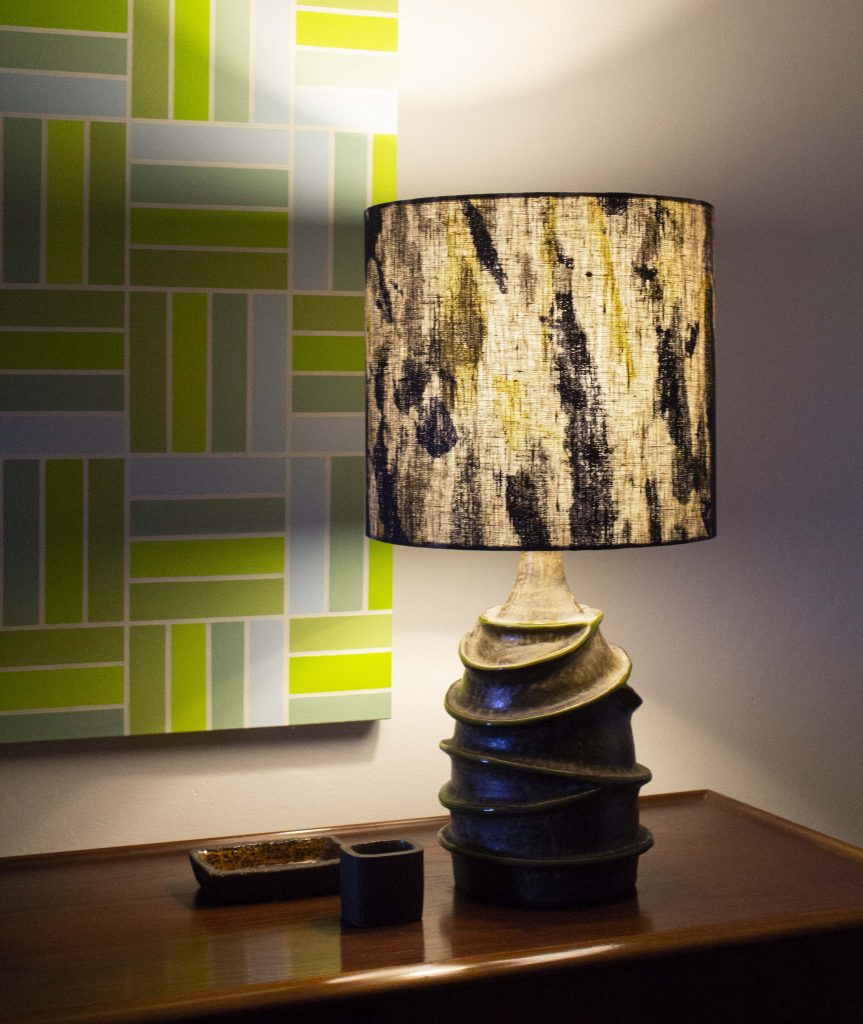 Our Splash print lamp shade creates a very retro mood in any room.
Hand printed on flax linen with a white lining this shade measures 31cm diameter and 30 cm high.
Screened and constructed by Bob, this free-form print design varies with each lamp – no two are the same!
Price includes freight only within Australia.
Please contact us for international, wholesale or bespoke orders.
Base not included.