Abstract – Teal Gelato
abstract teal gelato cushion
Product Information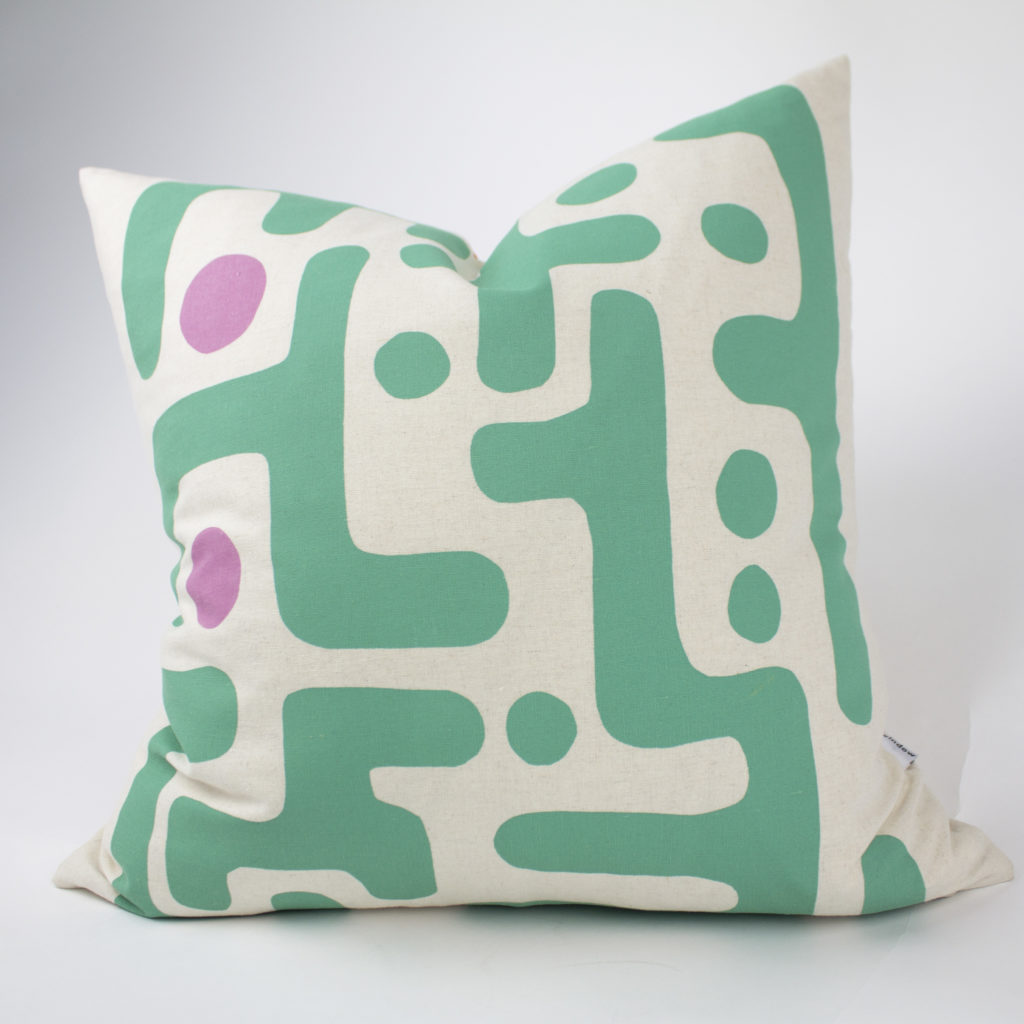 Our Abstract design was developed from hand cut stencils and reflects Bob's passion for all things 'hand made'.
Printed and stitched to order, you will be contacted after purchase and given step by step updates on the progress of your bespoke beauty.
With a Teal / Lilac printed face and a red (off centre!) spot back, this Cotton / Linen blend cushion measures approximately 48cm square.
Price is for cover only and includes postage within Australia.
Please contact us for International or Wholesale enquiries.