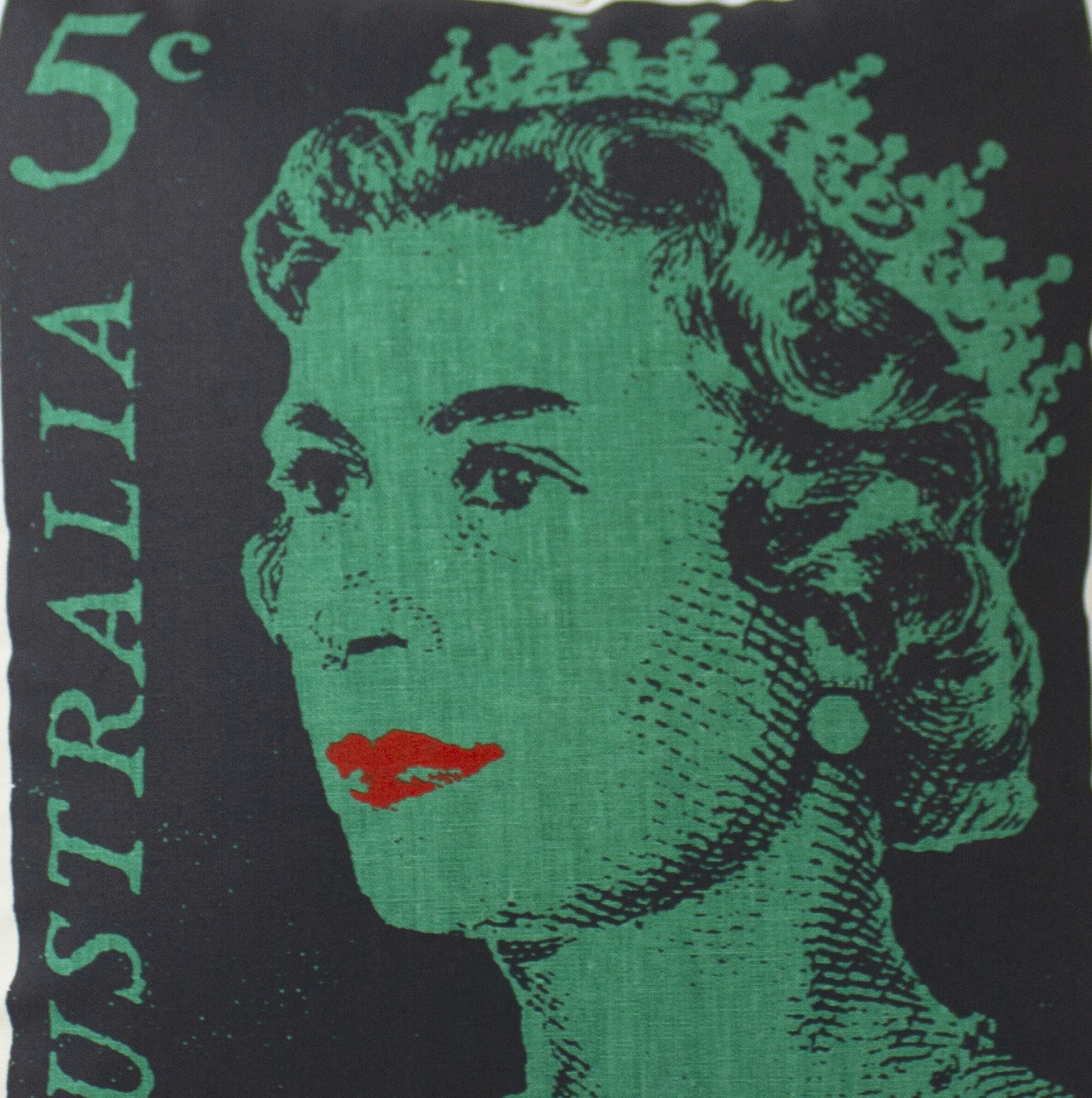 In 1966 Australia converted to decimal currency and this was our first decimal stamp.
It came in a variety of monotone colours but Bob has had some fun adding a few more to the mix.
This one is Black on Green with a dash of red lipstick!
Printed and stitched to order, you will be contacted after purchase and given step by step updates on the progress of your bespoke beauty.
Measures approximately 40cm square, printed on a cotton/hemp blend and backed with a Lime spot print.
Price is for cover only and includes postage within Australia.
Please contact us for International or Wholesale enquiries.