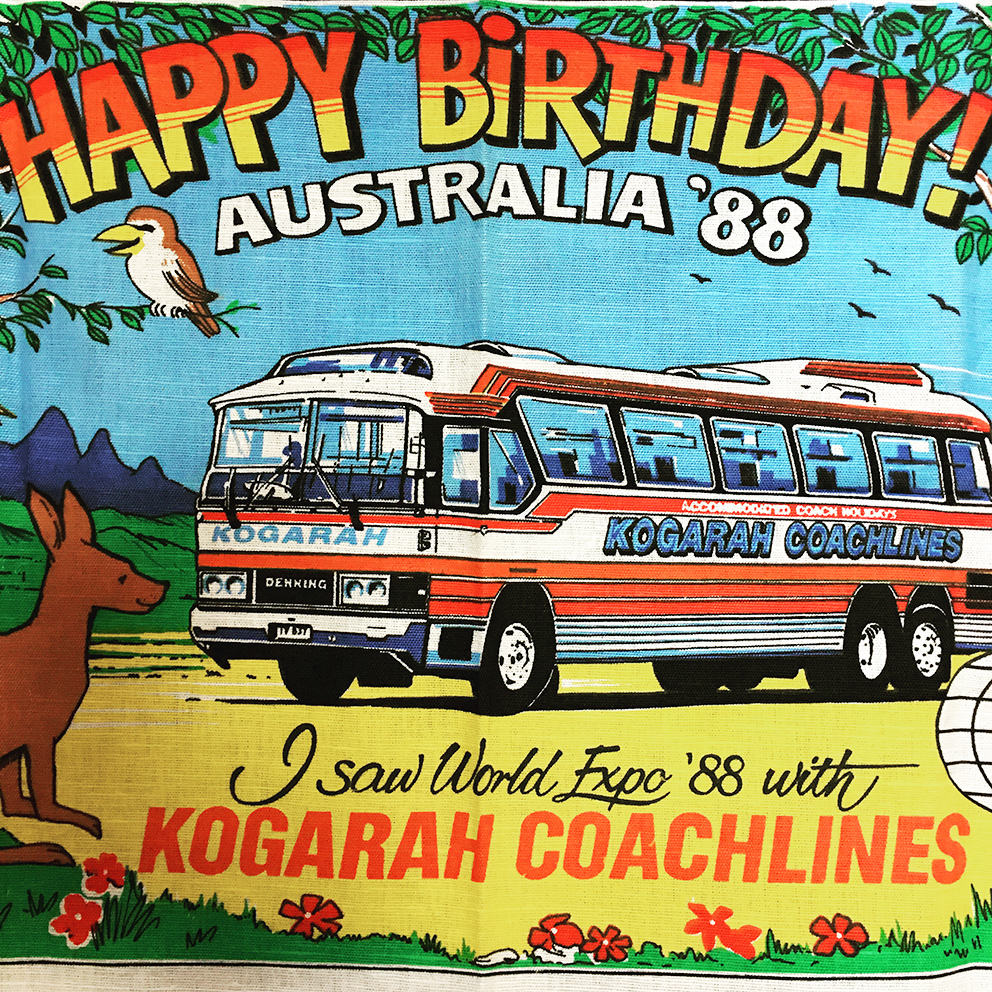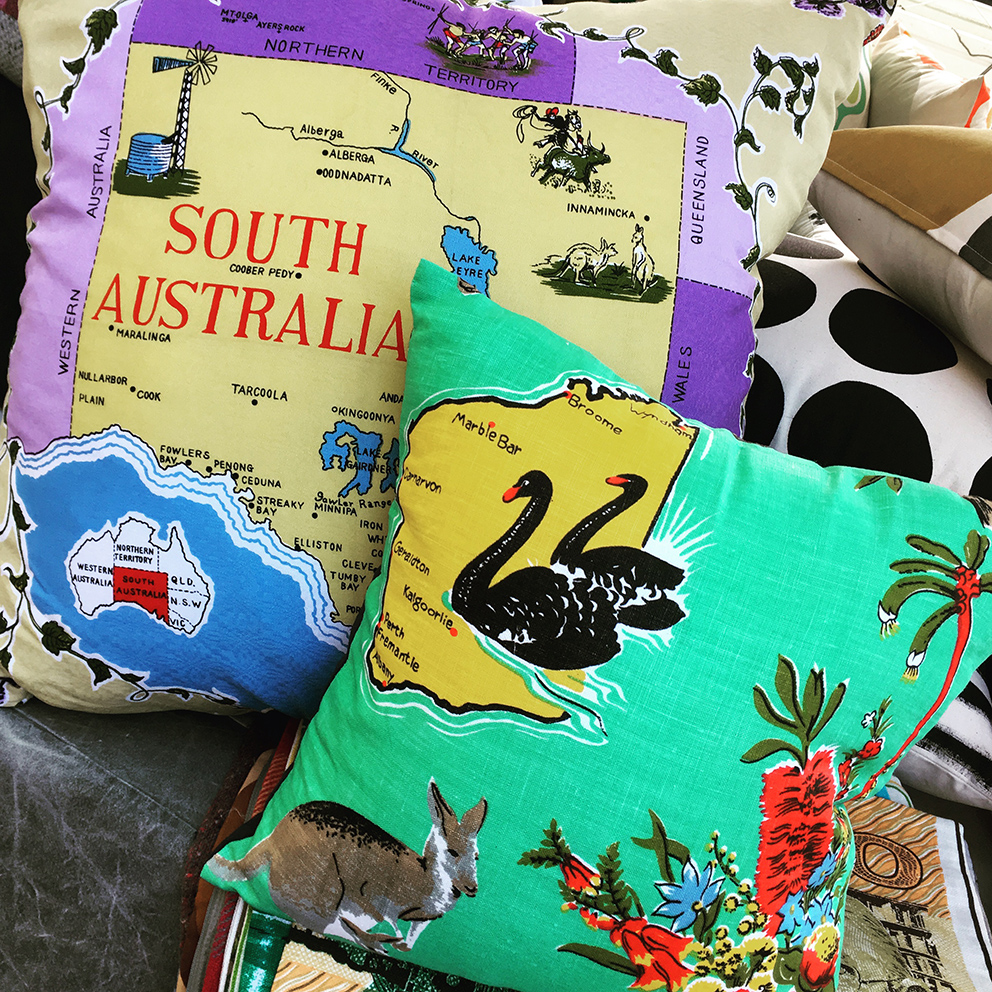 Spared from the thankless fate of drying dishes or forgotten in the linen press, we've rescued these reminders of our tasteful past and presented them in all their glory as cushions. Whether you regard them as high kitsch or appreciate them as colourful representations of how we wanted to present our country to world, we're mad for them and feel they add an element of fun and whimsy to any decor.
All are 'one of' and in limited availability. As such, cushions pictured below are only a representation of the hundreds of items on hand.
We don't take orders on line for these – just requests. Email Bob with your choice or a wish list and we'll find the perfect one for you!
All are vintage and presented in a simple 40 or 45 cm, zip closure cushion.
40 cm $50.00 or 45 cm $60.00 (price is for cover only and freight within Australia).