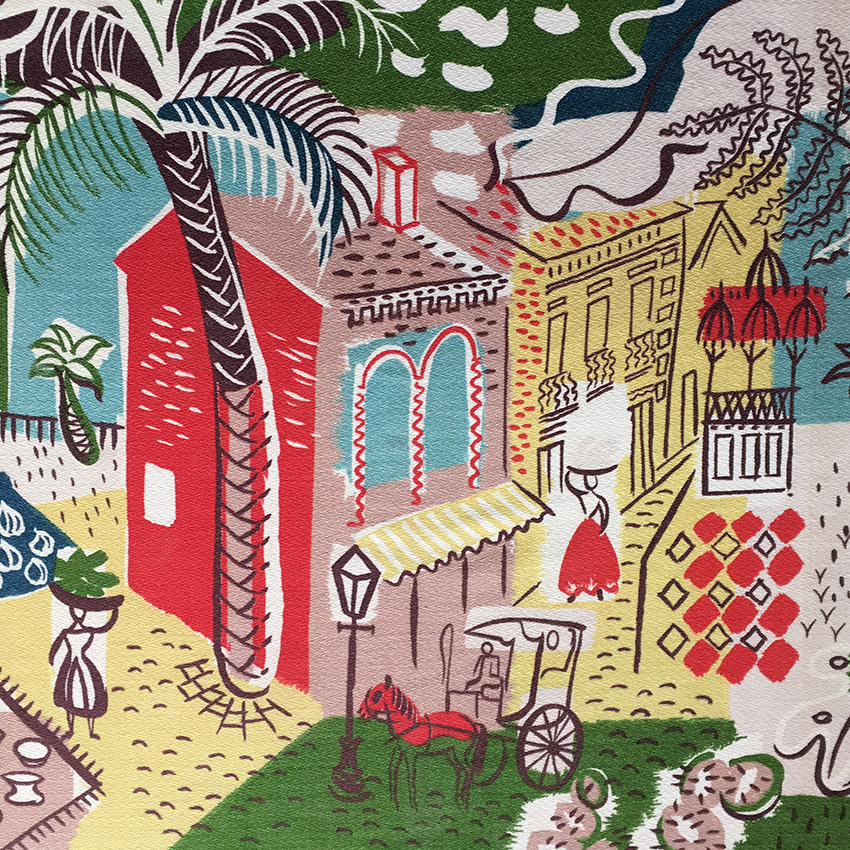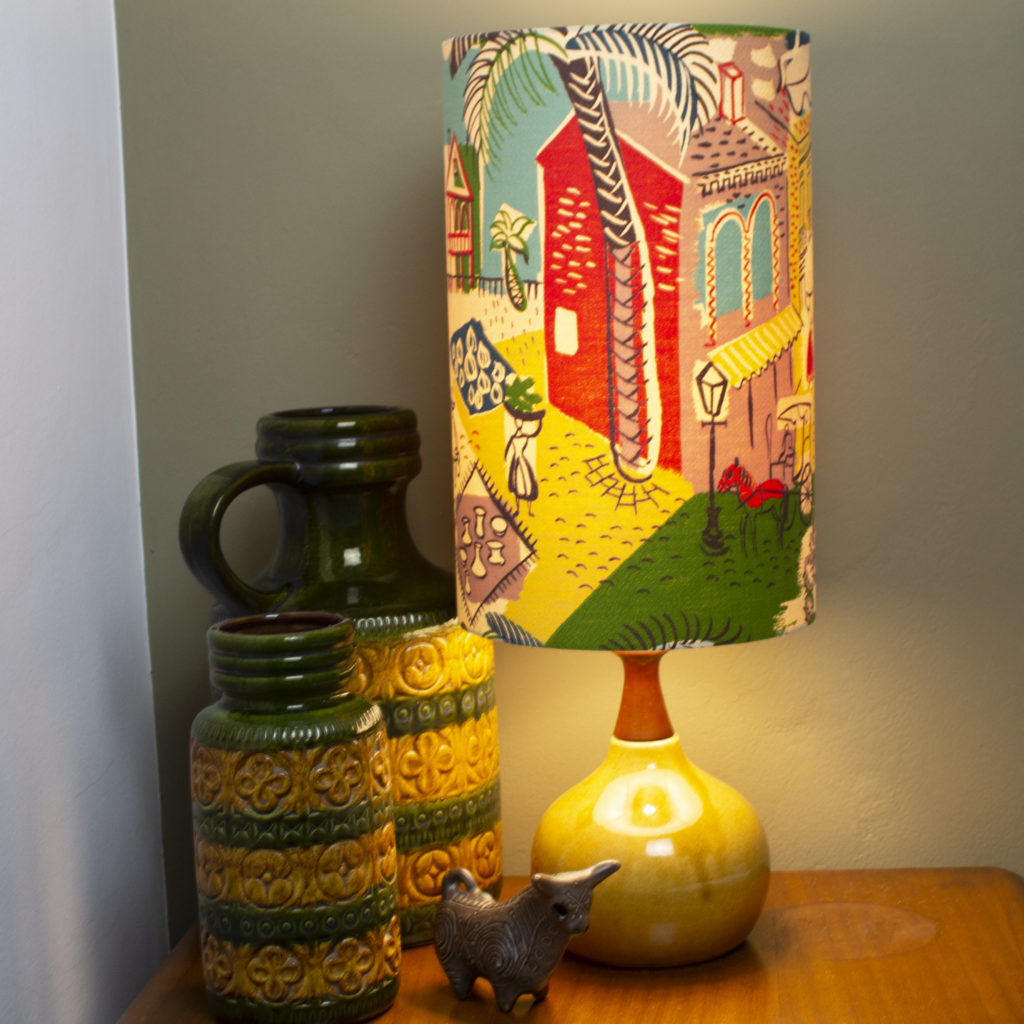 OK, so we're going to get straight to the point here.
Dating, we think, from the 50's – this is the best barkcloth Bob has ever seen. The best.
And there's hardly any of it so it's not here for long.
That street scene just goes all the way around the lamp, it's really something.
Measuring 25cm wide and 41cm this is probably the only one we'll be putting online.
The price does not include the base but it does include freight within Australia. Pick up is available from our Sydney studio – please contact us for details.
And sorry, this one's not available for international or wholesale (we really are but there's only one!)